Fields of Activity
Wicked Horizon AS is offering vessel and crew for the following activities:
• Project work for research institutions and NGOs;
• Projects under Wicked Horizon's directive;
• Private Expeditions (sailing, wildlife spotting, diving and more);
• Edutainment and educational talks and school projects.
During most of these activities we can offer crew/guest accommodation onboard S/Y Nora Simrad.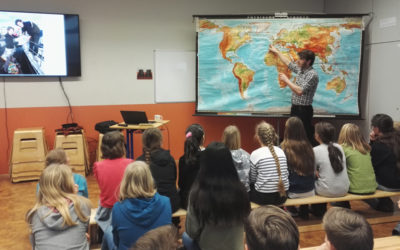 (on-going) Paul and Charlotte are currently hosting talks and projects in numerous Norwegian "Folk High Schools". The main purpose is to bring an understanding of little-known cultures, global and environmental issues and the beauty but fragility of our world to the...