Fields of Activity
Wicked Horizon AS is offering vessel and crew for the following activities:
• Project work for research institutions and NGOs;
• Projects under Wicked Horizon's directive;
• Private Expeditions (sailing, wildlife spotting, diving and more);
• Edutainment and educational talks and school projects.
During most of these activities we can offer crew/guest accommodation onboard S/Y Nora Simrad.
Sail with us!
Even though S/Y Nora Simrad is primarily used as an expedition vessel, we have space for up to six additional crew/guests on board. With us you have the opportunity to see the remotest and most beautiful places on this planet.
Please visit our Booking Page for details of our Journeys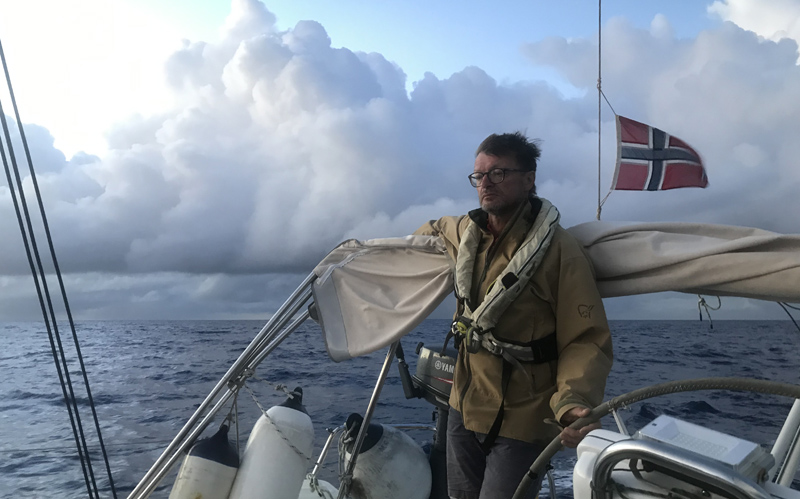 Our next Destinations
2023: We are on our way to Australia. From there we will return to Indonesia und ultimately to the Philippines where we plan to reach Davao in October
2023/2024: The Philippines, mostly Palawan, The Visayas and Southern Luzon
October 2024: Crossing to Hong Kong
2025: Japan and South Korea
After that we are planning to cross the northern Pacific towards Alaska and British Columbia. The exact route is yet to be determined.
Philippines 2023/24
You can also dowload our Philippines Sail Plan to gain an overview. Individual journeys can then be booked on our booking page (link above)
Philippines Sail Plan (PDF File)
Be part of our project work
Become a crew member on a comfortable yet fast and safe ocean sailing yacht. Many people dream of escaping their everyday lives by sailing off into the unknown on a yacht. Yet for most, such dreams are difficult to realise. Be crew/guest on a comfortable, yet fast and safe ocean sailing yacht S/Y Nora Simrad. We will bring you to dream destinations and off into the unknown. Sailing with us will involve you as crew with duties adapted to your abilities. It might get unexpected and rough at times – else it would not be an adventure – but our experienced crew will keep you safe and comfortable. As a reward you will see places unreachable by common means of transportation, get a new perspective on life and society and turn your dream into reality.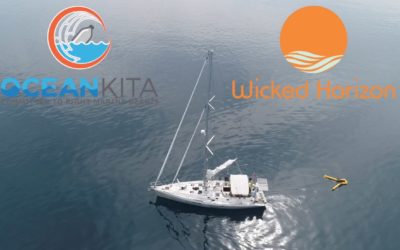 This short film shows how we sample floating marine debris. Wicked Horizon conducted a test sampling survey in the Misool Area utilising a trawling net to obtain quantitative data on the amount, source, and migration pattern of ocean plastic waste. To carry out...
Passage Routing:
Wicked Horizon assists you in all phases of planning of your next passage, and we can follow you up during your passage with position related weather and wind predictions and route updates.
Yacht Delivery:
We offer global yacht delivery service for both sailing yachts and motorboats. Our sailing yacht and motorboat delivery crew and skippers are experts within the marine industry with over 100,000 sea miles and qualified to D5L, D5LA, Yacht master or similar certificates and with vast experience of both sail and motorboats.
Hire S/Y Nora Simrad for custom Expeditions:
Are you planning an expedition or a project that requires a fast, comfortable and environmentally sustainable yacht? Get in touch with us to find out how we can help.
Collect Miles, extend your Skills:
Have you been sailing in coastal waters and the challenge of crossing an ocean is the next logical step? You are preparing for a sailing certificate and need mileage or you just want to learn to sail? Our experienced crew is eager to share their knowledge and teach you how to sail on a well-equipped oceangoing yacht in the most exciting waters of the planet. You have a choice between taking first steps by visiting beautiful islands in Indonesia to learning how to sail a yacht in gales and handle astro-navigation amidst the endless blue of the South Pacific Ocean.